B.C. announces support plan for struggling mining companies
2 min
Help is on the way in British Columbia. The government has announced a relief plan that will allow mining companies to defer their electricity bills in...
Help is on the way in British Columbia. The government has announced a relief plan that will allow mining companies to defer their electricity bills in order to endure the current downturn in commodity prices.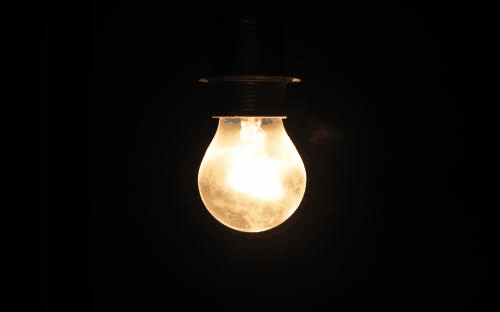 "We've got your back," Premier Christy Clark told a crowd at the opening of the Association for Mineral Exploration British Columbia's Roundup Conference in Vancouver.
While details are yet to be finalized, Clark said the plan will give mining companies the option as a means to help them "at least keep their doors open," while they wait for commodity markets recovery.
"It has been a rough year for mining in Canada," said Clark. "We know when a mine goes to waste all those mines and all those communities that have been founded on a mine disappear overnight.
"[We] are working on a plan so that mines can defer some of their very considerable power costs until commodity prices bounce back."
• Related: [INFOGRAPHIC] The 2016 Mineral Exploration Roundup
According to Karina Brino, CEO of the Mining Association of B.C., such a measure would offer meaningful support for companies facing escalating power costs during the economic slump.
"Depending on the operation, electricity costs sometimes come right after labor (in terms of a mine's operating costs)," Brino said.
"What we heard is encouraging news in terms of figuring out if there is anything the provincial government can do to provide some immediate relief."
During the Roundup Conference, Clark also revealed another extension of the provincial government's refundable 20 percent mining exploration tax credit on qualified exploration expenses, and up to 30 percent in regions affected by the mountain pine beetle infestation, as well as a 20 percent nonrefundable flow-through tax credit on investment in exploration by shareholders.
Stay connected! Follow us on Twitter and like us on Facebook
Coal India Secures First-Of-Its-Kind Digital Deal
2 min
Coal India Limited has secured a new deal with Accenture Solutions to consult on enhancing mining performance and production through a digital endeavour
Coal India Limited (CIL) has appointed Accenture Solutions to digitally transform seven of its open-cast mines as the company strives to improve performance and increase coal production. Accenture is due to lay down digitalisation groundwork until March 2022.
The deal aims to increase coal production by 100 million tonnes (MT) by the end of FY'23. Once the minimum quantity has been surpassed, an agreed sum will be paid to the consultant for every additional sum of coal produced. This success fee will only be paid on the procurement of the minimum assured quantity. 
The move will see heavy earth moving machinery (HEMM) fitted with digital sensors to monitor performance efficiency at all levels. Additionally, modern data analytic techniques aim to increase mine productivity and project monitoring through functional system management and effective observation. 
An Exciting Venture For Global Mining
CIL, which aims to provide energy security in an environmentally and socially sustainable manner, hopes the move will help transform the entire business of mining operations and ensure higher volumes of coal are acquired at a lower cost. 
"This is a first of its kind initiative by the company utilising digitalisation to ramp up coal output," CIL has said. 
A Digital Step Towards Enhanced Performance
Digitalisation is expected to take place at open-cast mines in Kusmunda, Gevra, Dipka of Southern Eastern Coalfields (SECL), Migahi, Jayant, Dudhichua, and Khadia of Northern Coalfields (NCL). Nearly 32% (188 MT) of CIL's 596 MT output in FY'21 was accounted for by the seven selected mines. However, this new deal is set to see a large increase following the subsequent digital changes due to be made.  
"Learning from the outcome and success of this model, we may replicate it in our other large mines," says CIL, optimistic about the future following the modernisation of their mining. 
It is expected that the move will help address roadblocks and guarantee corrective measures are put into place, ensuring the company is able to move forward with its aim of increasing output whilst remaining sustainable and eco-friendly.