3 Ways to Protect Yourself from Heavy Metal Mining Dusts
2 min
The mining industry is one of (if not the most) dangerous job professions in the world. The everyday workplace -whether as a miner, operator, manager, e...
The mining industry is one of (if not the most) dangerous job professions in the world. The everyday workplace -whether as a miner, operator, manager, etc - presents an array of potentially fatal health and safety hazards, like exposure to heavy metal dust.
Exposure to this mining element is a lose-lose situation. The toxicity in heavy metal dust not only causes a slew of health problems (mental confusion, muscle and joint pain, short-term memory loss, neurological impairment, chronic fatigue, kidney failure) but the effects are permanent.
To combat these hazards, we've compiled a list of 3 ways miners can protect themselves from heavy metal mining dust.
1. Protection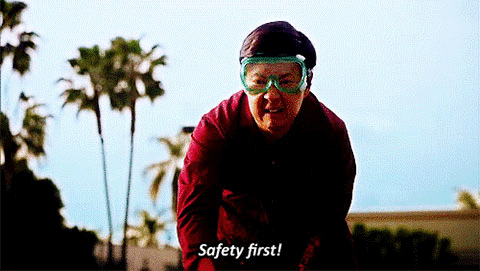 The first step in protecting yourself is wearing protective gear. Things like respirators, eyewear, aprons and gloves should be worn at all times during interaction with these toxic elements.
2. Hygiene
Maintaining a consistent and thorough hygiene is important not just in life, but in preventing exposure to hazardous material as well.
In case of accidental exposure, applying a skin and hand care regimen can help in preventing further contact, according to DebGroup.com.
"A three-step skin care program should be implemented, starting with the application of an effective before-work cream. Some of these help as a preventive measure against irritants, while others are designed to help combat the effects of maceration due to sweating — for example, under gloves. This program should continue with the application of a skin-compatible cleanser and conclude with the application of an after-work moisturizing cream, which should be used to replenish lost oils and lipids in the skin. In addition, all products in the three-step program should be specific to the substances being handled."
3. Knowledge
To better protect yourself, make sure you know what substances you're working with. Taking the time to learn and understand the chemicals you're using will only further assist in preventing injuries. Don't forget: reading the material safety data sheet will only ehance your chances of staying safe.
Like the old saying goes, knowledge is power.
Vale invests $150mn to extend life of Manitoba operations
2 min
Vale's $150mn investment in operations at Thompson, Manitoba will extend mine life by 10 years
Vale has announced a $150mn CAD investment to extend current mining activities in Thompson, Manitoba by 10 years while aggressive exploration drilling of known orebodies holds the promise of mining well past 2040.
Global energy transition is boosting the market for nickel
The Thompson Mine Expansion is a two-phase project. The announcement represents Phase 1 and includes critical infrastructure such as new ventilation raises and fans, increased backfill capacity and additional power distribution. The changes are forecast to improve current production by 30%.
"This is the largest single investment we have made in our Thompson operations in the past two decades," said Mark Travers, Executive Vice-President for Base Metals with Vale. "It is significant news for our employees, for the Thompson community and for the Province of Manitoba.
"The global movement to electric vehicles, renewable energies and carbon reduction has shone a welcome spotlight on nickel – positioning the metal we mine as a key contributor to a greener future and boosting world demand. We are proud that Thompson can be part of that future and part of the low carbon solution."
Vale continues drilling program at Manitoba
Coupled with today's announcement, Vale is continuing an extensive drilling program to further define known orebodies and search for new mineralization.
"This $150mn investment is just one part of our ambitious Thompson turnaround story. It is an indicator of our confidence in a long future for the Thompson operations," added Dino Otranto, Chief Operating Officer for Vale's North Atlantic Base Metals operations.
"Active collaboration between our design team, technical services, USW Local 6166, and our entire Thompson workforce has delivered a safe, efficient and fit-for-purpose plan that will enable us to extract the Thompson nickel resources for many years to come."
The Thompson orebody was first discovered in 1956 by Vale (then known as Inco) following the adoption of new exploration technology and the largest exploration program to-date in the company's history.  Mining of the Thompson orebody began in 1961.
"We see the lighting of a path forward to a sustainable and prosperous future for Vale Base Metals in Manitoba," said Gary Annett, General Manager of Vale's Manitoba Operations.