More Mergers on the Horizon for the Gold Mining Sector
3 min
The gold mining industry is in dire need of assistance. The sector, which is recovering from one of the worst price dips in the last 30 years, is not ex...
The gold mining industry is in dire need of assistance. The sector, which is recovering from one of the worst price dips in the last 30 years, is not exactly in the best of health.
According to Joe Wickwire of Fidelity Investments, almost 33 percent of all gold production is a money-losing venture if the precious metal price is lower than $1,250 oz.
Right now, the trading price for gold is around $1,230 oz.
"It's part of the life cycle of industries that every so often you need to have a cleansing of that which is not working," Wickwire said.
A cleansing of the market might not be such a bad thing.
Since last year, the gold market has declined by 28 percent, prompting many gold producers to cut budgets, sell assets and adjust mine plans, which has totaled more than $26 billion in writedowns.
What the industry needs is more mergers to assist in improving the investor returns and in eliminating the mines deemed unprofitable.
Profitability (or lack there of)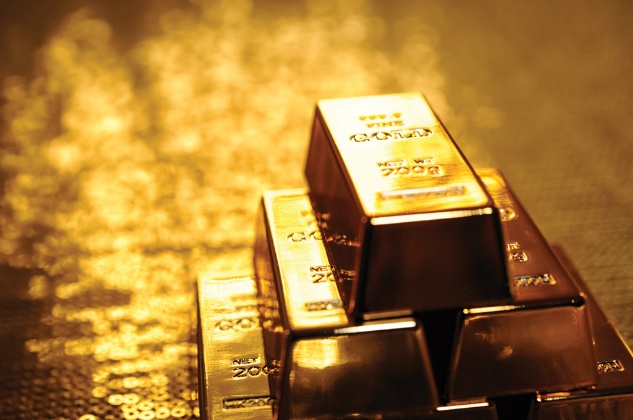 According to Randgold Resources Limited CEO Mark Bristow, the biggest issue facing the gold mining industry today is profitability.
"It's going to be tough, right now we've seen the fund managers looking to management to fix it," he said. "I think, to a large degree, the fund managers are joined in how we got there, culpable like management.
"Perhaps some of the fund managers should practice what they preach, and that is allocation of capital," he continued. "For gold mining to be profitable, you have to take out a whole lot of gold production. If you take out a lot of gold production, everyone's going to make more money including the host countries in which we operate.
• FEATURE: The US is Now the Preferred Destination for Gold Mining Companies
• The Worlds Leading Gold Companies
• [VIDEO] From Mining to Refinement: How Gold is Made
"I think that's what the industry needs and I still think the industry's living in denial," he added.
The current price of gold makes it hard for any mining company to be successful.
"I don't believe as an industry we're profitable at $1,300, let alone $1,250," he said. "If you look at the assumptions being made to allocate capital today, they are above the spot price, which doesn't make a whole lot of sense.
"Although we're [the industry] saying the right things, I don't believe we're actually doing them, with exceptions of course."
Mergers and acquisitions
During the first half of 2014, deals for the mining and metals industry had a total value of $16.7 billion. That's 69 percent less than the previous year, and 34 percent less in deal volumes. Nearly nine out of every ten agreements were valued at less than $50 million.
Simply put, there needs to be more mergers in the gold sector.
According to estimates by Bloomberg, funds raised $1.1 billion for investments in mining and metals this year, which is nothing compared to the $8.8 billion in 2013. Less than $2 billion has been spent by PE investors on mining assets in the past two years.
The latest Ernst & Young market barometer believes contributors to these funds are unlikely to wait much longer to see their investments put to use.
"There should be a flurry of activity within the next 6-12 months, as these countercyclical investors who have been waiting for clear signs that we are at the bottom of the market begin to make their move when assets prices are at their lowest"
Consolidation is another consideration the industry teetering on.
By combining companies in mergers and/or acquisitions, unprofitable operations can be eliminated and weak companies with good assets can be targeted by stronger producers.
It's a win-win for the gold industry.
Vale invests $150mn to extend life of Manitoba operations
2 min
Vale's $150mn investment in operations at Thompson, Manitoba will extend mine life by 10 years
Vale has announced a $150mn CAD investment to extend current mining activities in Thompson, Manitoba by 10 years while aggressive exploration drilling of known orebodies holds the promise of mining well past 2040.
Global energy transition is boosting the market for nickel
The Thompson Mine Expansion is a two-phase project. The announcement represents Phase 1 and includes critical infrastructure such as new ventilation raises and fans, increased backfill capacity and additional power distribution. The changes are forecast to improve current production by 30%.
"This is the largest single investment we have made in our Thompson operations in the past two decades," said Mark Travers, Executive Vice-President for Base Metals with Vale. "It is significant news for our employees, for the Thompson community and for the Province of Manitoba.
"The global movement to electric vehicles, renewable energies and carbon reduction has shone a welcome spotlight on nickel – positioning the metal we mine as a key contributor to a greener future and boosting world demand. We are proud that Thompson can be part of that future and part of the low carbon solution."
Vale continues drilling program at Manitoba
Coupled with today's announcement, Vale is continuing an extensive drilling program to further define known orebodies and search for new mineralization.
"This $150mn investment is just one part of our ambitious Thompson turnaround story. It is an indicator of our confidence in a long future for the Thompson operations," added Dino Otranto, Chief Operating Officer for Vale's North Atlantic Base Metals operations.
"Active collaboration between our design team, technical services, USW Local 6166, and our entire Thompson workforce has delivered a safe, efficient and fit-for-purpose plan that will enable us to extract the Thompson nickel resources for many years to come."
The Thompson orebody was first discovered in 1956 by Vale (then known as Inco) following the adoption of new exploration technology and the largest exploration program to-date in the company's history.  Mining of the Thompson orebody began in 1961.
"We see the lighting of a path forward to a sustainable and prosperous future for Vale Base Metals in Manitoba," said Gary Annett, General Manager of Vale's Manitoba Operations.