World Copper Conference goes virtual for 2021
2 min
This year's conference will be held virtually on April 12th/13th welcoming the complete copper value chain from miners, to smelters, traders and end-use...
The World Copper Conference takes place during Chi le's CESCO week. Normally, 500+ senior executives and influential figures from across the copper value chain would meet face to face for at this crucial industry conference. With unfinished business remaining from last year's pandemic-affected edition, and with travel not required, this year's virtual event is expected to be well supported.
The event will convene with one of the most impressive groups of industry leaders assembled for any conference across the mining industry. A keynote address from Chile's Ministry of Mines will be supported by a range of speakers including: Octavio Araneda, CEO of Codelco, Ragnar Udd, President of Minerals Americas, BHP, Aaron Puna, Executive President of Chile, Anglo American, Joshua Olmstead, President & Chief Operating Officer – Americas of Freeport-McMoRan, Ivan Arriagada, Group CEO of Antofagasta, Peter Kukielski, President & CEO of Hudbay, Diego Hernández, President of Sonami, Marcin Chludzinski, CEO of KGHM, and many more.
The most pressing issues currently facing the industry will be discussed such as bottlenecks and challenges to future copper supply, the impact of COVID on operations and projects, Co2 emissions mitigation and the related challenges and opportunities for mining, responsible sourcing and traceability, China's 5-year plan and China's green pivot.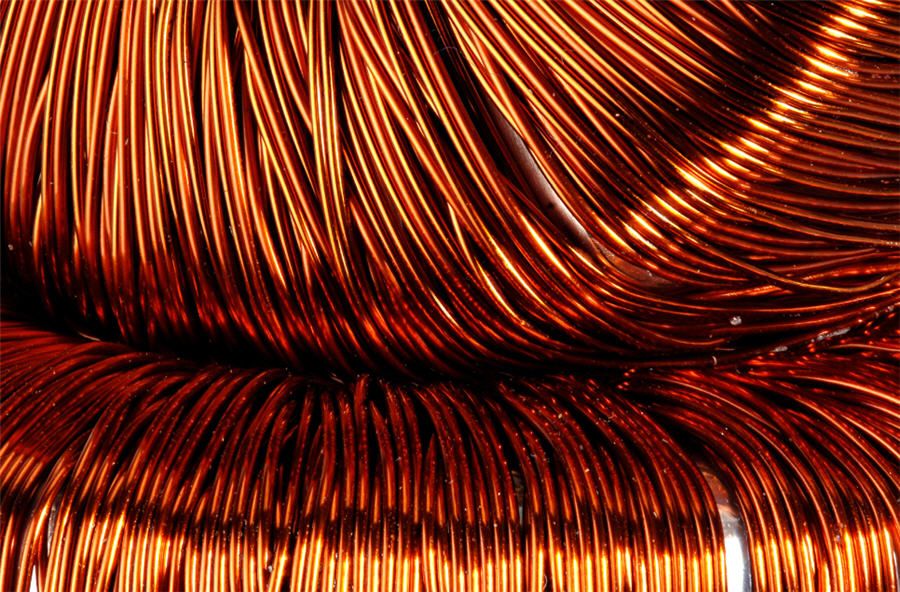 Marta Dec, a Senior Analyst from CRU commented: "In the next decade we are expecting to see strong synergies between metal producers, processors and consumers, as the industry looks to attain a low carbon footprint. Without vital support from consumers and investors, it will take much longer for green metals to become a consistent feature of the industry. Automation, integration and hydrogen are just a few of the many options available to the mining industry to achieve these objectives. During the pandemic, ESG has become an even more relevant challenge. 
"Miners are now expected to increase their efforts in providing support not only to their workforce but also to local communities. In the next decade, delivering financial performance will be equally as important as achieving responsible production and creating a beneficial outcome for communities."
Copper, iron ore surge as Chinese investors unleash demand
3 min
Iron ore broke $200 a tonne for the first time, while copper approached a record high as Chinese investors unleashed fresh demand following May holiday
The reopening of major industrial economies is sparking a surge across commodities markets from corn to lumber, with tin climbing above $30,000 a tonne for the first time since 2011 on Thursday.
In the wake of mounting evidence of inflation fuelled by higher raw materials prices, investors are also increasingly focused on when the U.S. Federal Reserve might start throttling back its emergency support.
Copper
Many banks say the rally has further to run, particularly for copper, which will benefit from rising investment in new energy sectors. Copper is at the highest in a decade, fueling bets it will rally further to take out the record set in February 2011. Steel demand is surging as economies chart a path back to growth just as the world's biggest miners have been hampered by operational issues, tightening ore supply.
"The long-term prospects for metals prices are 'too good' and point to higher prices in the next few years," said Commerzbank AG analyst Daniel Briesemann. "The decarbonization trends in many countries, which include switching to electric vehicles and expanding wind and solar power, are likely to generate additional demand for metals."
Trading house Trafigura Group and several major Wall Street banks including Goldman Sachs Group Inc. and Bank of America Corp. expect copper to extend gains.
Copper rose as much as 1.6% to $10,108.50 a ton on the London Metal Exchange before trading at $10,080 as of 4:07 p.m. in London.
Iron Ore
Benchmark spot iron ore prices rose to a record, while futures in Singapore and China climbed.
The boom comes as China's steelmakers keep output rates above 1 billion tons a year, despite a swath of production curbs aimed at reducing carbon emissions and reining in supply. Instead, those measures have boosted steel prices and profitability at mills, allowing them to better accommodate higher iron ore costs.
Spot iron ore with 62% content hit $201.15 a ton on Thursday, according to Mysteel. Futures in Singapore jumped as much as 5.1% to $196.40 a ton, the highest since contracts were launched in 2013. In Dalian, prices closed 8.8% higher.
Erik Hedborg, Principal Analyst, Steel at CRU Group commented: "Recent production cuts in Tangshan have boosted demand for higher-quality ore and prompted mills to build iron ore inventories as their margins are on the rise. Iron ore producers are enjoying exceptionally high margins as well, around two thirds of seaborne supply only require prices of $50 /dmt to break even."
China
Still, some analysts including Commerzbank's Briesemann expect a short-term correction as metals become detached from fundamentals. There's also a risk that China could engage in policies that may cool demand for iron ore and copper.
The metals rally has boosted concerns about short-term Chinese demand. Some manufacturers and end-users have been slowing production or pushing back delivery times after costs surged, while weaker-than-expected domestic consumption has opened the arbitrage window for exports.
Tin climbed as much as 2% to $30,280 a ton on the LME, boosted by rising orders for the soldering metal. Tin is at the highest since May 2011, with a 48% gain this year making it the best performing metal on the LME.