World Copper Conference goes virtual for 2021
2 min
This year's conference will be held virtually on April 12th/13th welcoming the complete copper value chain from miners, to smelters, traders and end-use...
The World Copper Conference takes place during Chi le's CESCO week. Normally, 500+ senior executives and influential figures from across the copper value chain would meet face to face for at this crucial industry conference. With unfinished business remaining from last year's pandemic-affected edition, and with travel not required, this year's virtual event is expected to be well supported.
The event will convene with one of the most impressive groups of industry leaders assembled for any conference across the mining industry. A keynote address from Chile's Ministry of Mines will be supported by a range of speakers including: Octavio Araneda, CEO of Codelco, Ragnar Udd, President of Minerals Americas, BHP, Aaron Puna, Executive President of Chile, Anglo American, Joshua Olmstead, President & Chief Operating Officer – Americas of Freeport-McMoRan, Ivan Arriagada, Group CEO of Antofagasta, Peter Kukielski, President & CEO of Hudbay, Diego Hernández, President of Sonami, Marcin Chludzinski, CEO of KGHM, and many more.
The most pressing issues currently facing the industry will be discussed such as bottlenecks and challenges to future copper supply, the impact of COVID on operations and projects, Co2 emissions mitigation and the related challenges and opportunities for mining, responsible sourcing and traceability, China's 5-year plan and China's green pivot.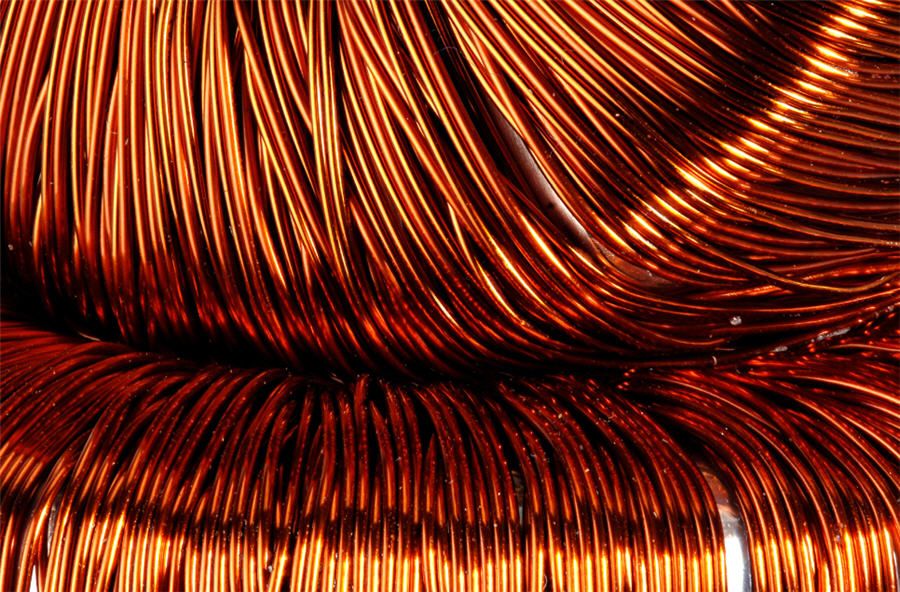 Marta Dec, a Senior Analyst from CRU commented: "In the next decade we are expecting to see strong synergies between metal producers, processors and consumers, as the industry looks to attain a low carbon footprint. Without vital support from consumers and investors, it will take much longer for green metals to become a consistent feature of the industry. Automation, integration and hydrogen are just a few of the many options available to the mining industry to achieve these objectives. During the pandemic, ESG has become an even more relevant challenge.
"Miners are now expected to increase their efforts in providing support not only to their workforce but also to local communities. In the next decade, delivering financial performance will be equally as important as achieving responsible production and creating a beneficial outcome for communities."
Vale invests $150mn to extend life of Manitoba operations
2 min
Vale's $150mn investment in operations at Thompson, Manitoba will extend mine life by 10 years
Vale has announced a $150mn CAD investment to extend current mining activities in Thompson, Manitoba by 10 years while aggressive exploration drilling of known orebodies holds the promise of mining well past 2040.
Global energy transition is boosting the market for nickel
The Thompson Mine Expansion is a two-phase project. The announcement represents Phase 1 and includes critical infrastructure such as new ventilation raises and fans, increased backfill capacity and additional power distribution. The changes are forecast to improve current production by 30%.
"This is the largest single investment we have made in our Thompson operations in the past two decades," said Mark Travers, Executive Vice-President for Base Metals with Vale. "It is significant news for our employees, for the Thompson community and for the Province of Manitoba.
"The global movement to electric vehicles, renewable energies and carbon reduction has shone a welcome spotlight on nickel – positioning the metal we mine as a key contributor to a greener future and boosting world demand. We are proud that Thompson can be part of that future and part of the low carbon solution."
Vale continues drilling program at Manitoba
Coupled with today's announcement, Vale is continuing an extensive drilling program to further define known orebodies and search for new mineralization.
"This $150mn investment is just one part of our ambitious Thompson turnaround story. It is an indicator of our confidence in a long future for the Thompson operations," added Dino Otranto, Chief Operating Officer for Vale's North Atlantic Base Metals operations.
"Active collaboration between our design team, technical services, USW Local 6166, and our entire Thompson workforce has delivered a safe, efficient and fit-for-purpose plan that will enable us to extract the Thompson nickel resources for many years to come."
The Thompson orebody was first discovered in 1956 by Vale (then known as Inco) following the adoption of new exploration technology and the largest exploration program to-date in the company's history.  Mining of the Thompson orebody began in 1961.
"We see the lighting of a path forward to a sustainable and prosperous future for Vale Base Metals in Manitoba," said Gary Annett, General Manager of Vale's Manitoba Operations.