FLSmidth opens customer service Supercenter in Kazakhstan
2 min
Sustainable productivity solutions partner boosts customer service and aftermarket in Central Asia with new facility...
FLSmidth has opened a new Service Supercenter in Karagandy, Kazakhstan. The 5,200m² space will focus on the efficient delivery of mining equipment, component maintenance and facilitate rapid on-site service and 24/7 local support.
The facility was inaugurated on 4 March 2021 to meet a high demand for service and technical support in Kazakhstan and Central Asia.
The service centre includes a 2,500m² warehouse and a 1,200m² workshop, as well as a customer service office, customer training centre and other support facilities. The Supercenter holds a range of inventory and a strategic range of lab equipment and spare and wear parts. The primary emphasis is on supplying solutions that extend an asset's lifecycle, such as: repairs and rebuilds; equipment and components upgrades; parts and consumables strategic stocking programs; technical assistance; and customised service packages.
The centre ensures customers receive the knowhow to optimise their operations, as well as support when it comes to inspections, process audits and technical issues.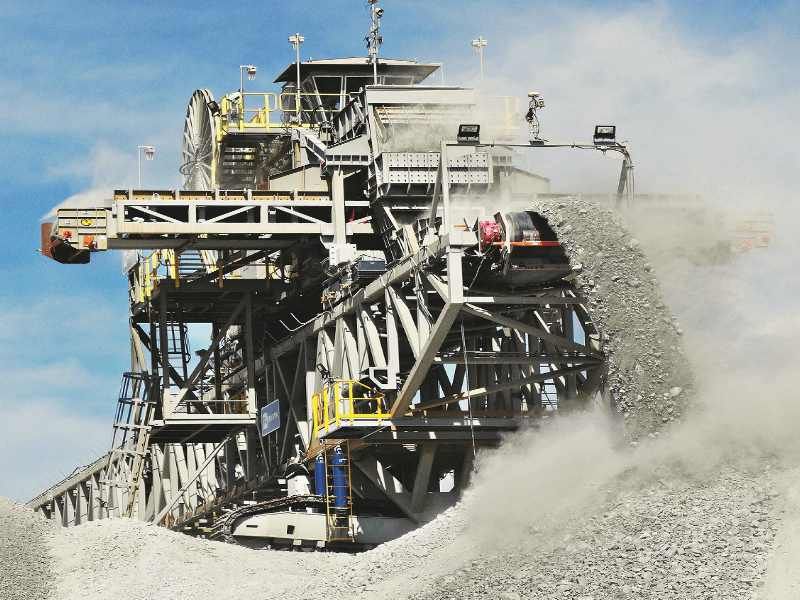 Mikko Keto, Mining President at FLSmidth commented: "The main concept of the Supercenter is to get closer to our mining and cement customers across Kazakhstan and Central Asia and support them with the best solutions, fast access to spare and wear parts, and, of course, local knowhow and expertise. This move supports FLSmidth's ever-growing focus on customer service and aftermarket"
Sergey Gorbunov, Managing Director for Kazakhstan and Central Asia added: "Our large regional installed base will be well served by this new Supercenter. It will allow us to work side by side with customers to better understand and solve their challenges – and to deliver sustainable productivity solutions to their operations.
"Customers can expect world-class on-site service, indoor repairs and refurbishment, exchange programmes, lab testing, training and excellent spare part support. The Supercenter ensures 24/7 local support for on-site services such as installation, commissioning, maintenance support, shutdowns and turnkey solutions."
About FLSmidth
FLSmidth provides sustainable productivity to the global mining and cement industries. We deliver market-leading engineering, equipment and service solutions that enable our customers to improve performance, drive down costs and reduce environmental impact. Its operations span the globe with close to 10,700 employees present in more than 60 countries.
BHP deliberates ditching fossil fuels for greener mining
3 min
BHP are discussing the possibility of pulling out of a multi-billion dollar contract to distance themselves from fossil fuels and aim for greener materials
The world's biggest miner, Australian-based BHP, is supposedly considering withdrawing from a multi-billion dollar contract, which would see the company generate more than US$2bn due to mounting pressure over aligning its business with ongoing climate concerns and ESG-compliance measures.
Exiting the agreement would mean BHP escalate its distancing from oil and gas and subsequently cut down on the amount of fossil fuels used by the company when mining. 
It's estimated that the petroleum business being debated upon could actually be worth around US$15bn but is still under talks to be put up for sale. 
Global Mining Giant Considers Greener Future
BHP has made itself clear that it wants to avoid becoming unable to sell its assets. As competition within the market increases following higher numbers of oil giants wrestling with investors to deal with climate pressure, so too are the number of mining rivals looking to make environmental changes for the future. 
However, BHP currently has the upper hand as a stalwart mining company that established itself back in the 1960s, allowing it the time to grow and dominate over other fast-appearing mining competition. 
Mike Henry, BHP Chief Executive, has an optimistic outlook for the future of oil and gas despite worries over rising demand to align his business with the Paris Climate Agreement. Henry argues that prices remain promising due to a lack of industry-wide investment. 
BHP's petroleum business won't be easy to say goodbye to. Forecasted to generate around 6% of profits during the ongoing financial year (US$2bn), and around US$1.6bn revenue produced by BHP petroleum in the six months leading to December 2020, BHP is due to take a hit no matter what agreement they choose. 
On the other hand, distancing itself from thermal coal and petroleum would arguably aid the company's case to possible - and valuable - investors who may be required to fund BHP's increased output to places such as Australia and Mexico in the near future. 
BHP considers cutting billion-dollar contract to aid climate
An exit away from petroleum has the potential to be "a powerful corporate catalyst," says Dominic Kane, Analyst at JP Morgan. 
"We believe an exit would likely ring-fence BHP's exceptional cash flows for non-fossil fuel organic growth, mergers and acquisitions and generous shareholder distributions since BHP could avoid a major new capital investment phase this decade in petroleum."
BHP is also set to sanction a giant US$5.7bn Canadian potash mine in August of this year, already seeing potash as a long-term substitute for gas and oil going into the future. The company has also previously announced plans to abandon its 80% share in its joint endeavour with Mitsui, owner of two lower-quality mines in Queensland, Australia. 
BHP is scheduled to report its annual results on August 17, after which it may become clearer on whether the company will choose to focus its shift to a low-carbon economy or whether it will stay with its current contract into the coming year.