FLSmidth opens customer service Supercenter in Kazakhstan
2 min
Sustainable productivity solutions partner boosts customer service and aftermarket in Central Asia with new facility...
FLSmidth has opened a new Service Supercenter in Karagandy, Kazakhstan. The 5,200m² space will focus on the efficient delivery of mining equipment, component maintenance and facilitate rapid on-site service and 24/7 local support. 
The facility was inaugurated on 4 March 2021 to meet a high demand for service and technical support in Kazakhstan and Central Asia.
The service centre includes a 2,500m² warehouse and a 1,200m² workshop, as well as a customer service office, customer training centre and other support facilities. The Supercenter holds a range of inventory and a strategic range of lab equipment and spare and wear parts. The primary emphasis is on supplying solutions that extend an asset's lifecycle, such as: repairs and rebuilds; equipment and components upgrades; parts and consumables strategic stocking programs; technical assistance; and customised service packages. 
The centre ensures customers receive the knowhow to optimise their operations, as well as support when it comes to inspections, process audits and technical issues.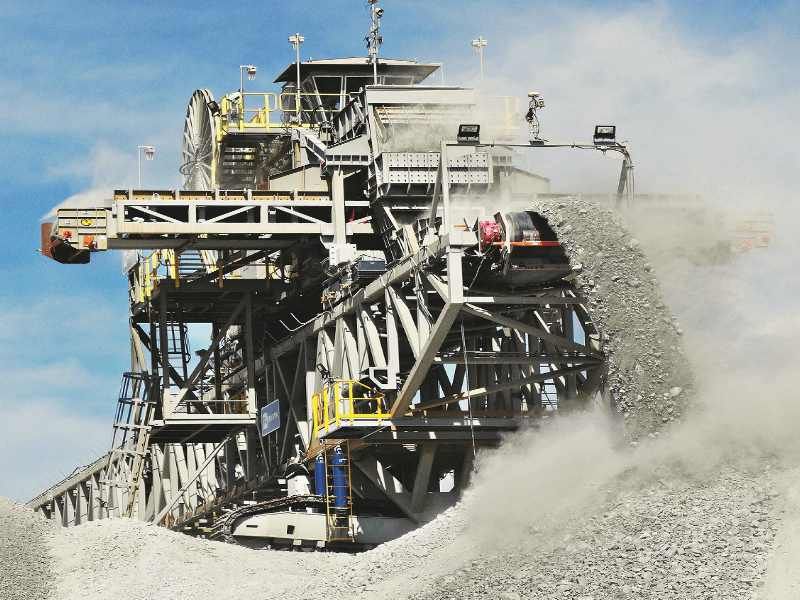 Mikko Keto, Mining President at FLSmidth commented: "The main concept of the Supercenter is to get closer to our mining and cement customers across Kazakhstan and Central Asia and support them with the best solutions, fast access to spare and wear parts, and, of course, local knowhow and expertise. This move supports FLSmidth's ever-growing focus on customer service and aftermarket" 
Sergey Gorbunov, Managing Director for Kazakhstan and Central Asia added: "Our large regional installed base will be well served by this new Supercenter. It will allow us to work side by side with customers to better understand and solve their challenges – and to deliver sustainable productivity solutions to their operations. 
"Customers can expect world-class on-site service, indoor repairs and refurbishment, exchange programmes, lab testing, training and excellent spare part support. The Supercenter ensures 24/7 local support for on-site services such as installation, commissioning, maintenance support, shutdowns and turnkey solutions." 
About FLSmidth
FLSmidth provides sustainable productivity to the global mining and cement industries. We deliver market-leading engineering, equipment and service solutions that enable our customers to improve performance, drive down costs and reduce environmental impact. Its operations span the globe with close to 10,700 employees present in more than 60 countries.
De Beers passes Newmont to lead ESG ranking of global miners
2 min
World's biggest diamon producer De Beers scores highest in Alva's quarterly rating of ESG performance
The world's biggest diamond producer may not be the first name that comes to mind in a ranking of top environmental, social and governance (ESG) performers. But that's what the latest industry survey revealed.
De Beers
De Beers scored the highest in London-based Alva's quarterly rating of ESG perceptions this week gleaned from publicly available content from social media to NGO research. The unit of Anglo American Plc snagged the top spot in the first quarter from gold heavyweight Newmont due to an increased focus on equality and sustainability.
The report showed the mining industry as a whole lifted its ESG rating amid a string of greenhouse-gas pledges, which offset water management and waste concerns. Companies around the world, particularly raw-material producers, are stepping up sustainability efforts amid heightened scrutiny by the general public and investors. ESG and value-focused exchange-traded funds recorded net inflows of $89 billion in 2020, almost three times 2019 levels, according to Bloomberg Intelligence.
ESG
Sibanye Stillwater Ltd. scored the second-highest in Alva's ratings report and showed the biggest improvement from the previous quarter due to its partnership with Johnson Matthey Plc to find more efficient uses of critical metals used in batteries.
Vale SA scored the lowest ESG rating despite reaching a settlement with Brazilian authorities over a 2019 dam disaster. Vale's result "is a combination of greater visibility around the original negative story and then dissenting voices on the settlement itself," said Alastair Pickering, co-founder and chief strategy officer at Alva.