Social media done right: 10 mining companies you could learn from
3 min
Social media is undoubtedly the...
Social media is undoubtedly the number one networking tool for people, businesses and organizations alike. It has the ability to connect brands to their consumers, inform audiences on current topics and trends, and engage audiences to interact and discuss opinions.
• Related: Mining leaders: Top influential people in 2016
In today's world, social media reigns supreme and it's important the mining sector becomes an ever-increasing part of the movement. These 10 companies continue to showcase their dominance in both the mining world and the world wide web.
10. Rio Tinto
Despite not having a company-dedicated Facebook page, Rio Tinto makes our list at number 10. The mining juggernaut has found immense success elsewhere, cultivating over 249k followers on LinkedIn and 33k on Twitter.
9. Joy Global
Joy Global aims to solve the mining industry's toughest challenges. On social media the company aims to provide a viable source of information, whether in the form of articles, videos or photos.
8. Kinross Gold
Kinross Gold, the fifth largest gold mining company in the world, continues to utilize traditional methods of social media like Facebook, Twitter and LinkedIn to inform users on their operations in Ghana, Mauritania and Russia, while also showcasing environmental and sustainable initiatives in progress. The company has over 82k followers on LinkedIn, 12k likes on Facebook and 10k followers on Twitter.
7. Liebherr
Liebherr Mining is brash and unapologetic with their desire to be a leading manufacturer of mining equipment. Their social media presence, especially their Facebook page, mirror that aspiration--from Twitter to Instagram, the company has a dedicated fleet of social outlets for everyone.
6. Thiess
Australian born and bred, Thiess is the mining industry's number one contractor, employing more than 11k people and operating in over six countries and 26 mines. Their global dominance is visible on social media, as evidenced by their 84k likes on Facebook and 73k follower on LinkedIn.
5. Newmont Mining
As one of the few mining companies consistently updating and sharing content on social media, Colorado-based Newmont Mining has become the premier account to follow in the mining industry as it is both informative and entertaining.
4. Vale
Despite closing their Twitter account, Brazilian mining company Vale still accounts as one of the major mining companies on social media, with over 400k followers on LinkedIn and 471 likes on Facebook.
3. Barrick Gold
As the world's biggest gold mining company, Canadian miner Barrick Gold also boasts one of the biggest online presences via social media, with roughly 149k likes on Facebook, 193k followers on LinkedIn and 36k on Twitter. Barrick continues to use social platform to inform audiences on news, updates and reports.
2. Anglo American
Anglo American is one of the largest mining companies in the world and their social media presence reflects that image. The company is a great example of how miners can blend informative updates and news, while also providing entertaining videos and imagery to convey their message and vision.
1. Caterpillar
Firmly planted in the number one position, Caterpillar Inc. has unequivocally mastered the art of social media. The company has cultivated a massive audience via the web, accumulating over 972k likes on Facebook, 320k followers on LinkedIn, 80k followers on Twitter and even 75k on Instagram. As a result, the Caterpillar name has become synonymous with heavy equipment and machinery.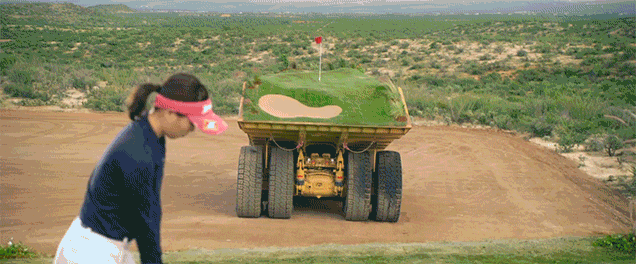 Stay connected! Follow us on Twitter and like us on Facebook
Deloitte predicts industry transformation - Tracking the Trends 2019 report
3 min
Deloitte has published the eleventh edition of its an...
Deloitte has published the eleventh edition of its annual report on the mining industry. Tracking the Trends identifies the top ten trends transforming the future of mining in 2019
The Deloitte report endeavours to provide the mining industry with insights it can leverage to support its continued quest for productivity, capital discipline, strategic development and sustainable growth.
Philip Hopwood, Deloitte's Global Leader - Mining & Metals, commented: "It appears that the mining industry is poised for greater growth than it's seen in a decade, but today's market realities are very different than those of the past. We're now dealing with geopolitical tensions in the form of trade wars and tariff concerns, as well as looming asset shortages. Rising commodity prices should fuel expansion, but could also result in a return of inflation and the costs that go with it, eventually eating into margins.
Disruption and volatility has become the new normal and the pace of change is outpacing our ability to adapt. This makes it imperative for mining companies to clarify how they plan to drive value into the future and how they intend to respond when prices inevitably drop again."
Related stories:
Here are the key messages provided by the 2019 report:
Disruption and volatility

make it imperative for mining companies to clarify how they plan to drive value into the future and how they intend to respond when prices inevitably drop again. To thrive into the future, mining companies will need to challenge the status quo by soliciting a diversity of opinions and taking the risk to do things differently.



Technology and artificial intelligence (AI) will play a




key role, not only in helping companies envision future scenarios, but in identifying risks at an enterprise level and transforming the supply chain. Moreover, advances in finance platforms, sensor technology, autonomous vehicles, cloud- based solutions, and analytics are paving the way for the design of a digital mine.



Understanding the needs




and perceptions of people both inside and outside the organization will be critical. Companies must build a




more diverse workplace and address succession planning, while fostering loyalty and retention among existing employees. At the same time companies must do more outreach to local communities, governments, and consumers so they can be more transparent and receptive.



Top Ten Trends Transforming the Future of Mining:
Rethinking mining strategy

- Embedding the discipline to deliver measurable value across the cycle

The frontier of analytics and artifcial intelligence

-

Moving up the maturity curve




Managing risk in the digital era

- Exploring a new approach to controls and risk management

Digitizing the supply chain

- Why innovation requires integration

Driving sustainable shared

s

ocial outcomes - Finding value beyond compliance

Exploring the water-energy nexus

- Making the case for a systematic approach

Decoding capital projects - Learning from past mistakes

Reimagining work, workers, and the workplace

- A blueprint for the future

Operationalising diversity and inclusion programs

- From theory to practice

Demanding provenance

-

EVs and battery minerals provoke the desire for provenance